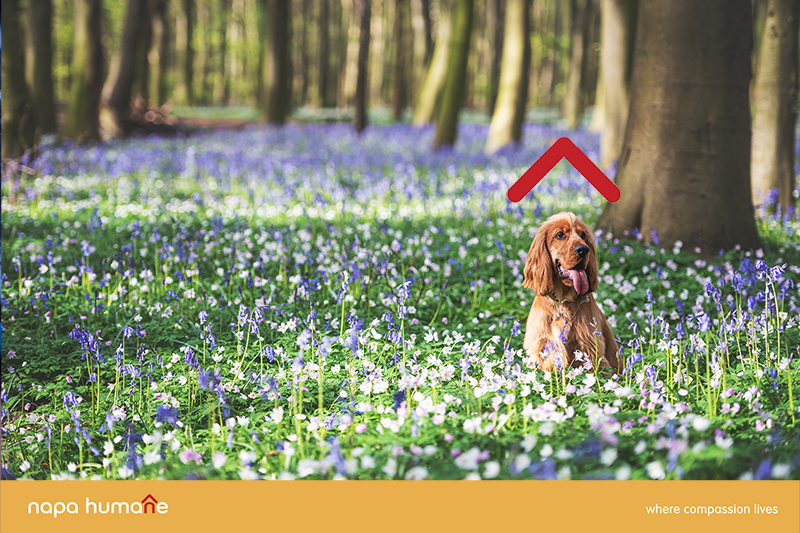 A Guide to Springtime Pet Safety: 10 Must-Know Tips
by Wendi Piscia | March 28th, 2023 | 8:07 pm
Spring has finally sprung, and we're all basking in the warm sunshine and vibrant flowers that are bursting with color all around the valley! Most of us know the basics on how to keep our furry friends calm, cool, and collected during the hotter months, but we've compiled a list of 10 tips to makeKeep Reading
Does Rain Affect Your Pets?
by Wendi Piscia | January 11th, 2023 | 1:28 pm
The short answer is yes! Everything from the sound of the rain to the moisture it produces can stress your pet. It's important to know the physiological as well as psychological differences between you and your pet so that you both can have a safe and happy Northern California rain-filled winter. Dogs can hear fourKeep Reading
COVID Update: How Has the Pandemic Changed Us?
by Lisa Alexander | April 1st, 2021 | 10:09 am
Like many other businesses, Napa Humane temporarily suspended operations when the first Shelter in Place order came down in March 2020. Though legally we could have stayed open, we felt that closing was the right thing to do because of the shortage of PPE and intubation-related drugs at the time. We felt we shouldn't continueKeep Reading
What's Up with Napa Humane?
by Wendi Piscia | May 21st, 2020 | 1:05 pm
As you probably know, Napa Humane suspended all clinic activities when the Shelter-in-Place order was issued. Given the critical shortage of PPE and intubation-related drugs at the time, veterinary professionals around the country advised suspending spay/neuter surgeries in order to conserve the drugs and PPE for use with coronavirus patients, should the need arise. WeKeep Reading
Beat the Heat!
by Wendi Piscia | June 24th, 2019 | 9:42 am
Do you know the symptoms of overheating in your pet? Stay safe this summer with Napa Humane's hot weather tips! Keep the Water Coming. Make sure your pet has access to plenty of fresh, clean water at all times. They'll need it to stay hydrated in hot weather. (Don't let your dog drink from theKeep Reading
Keeping Pets Safe This Halloween
by Wendi Piscia | October 9th, 2018 | 3:22 pm
Decorations, unusual activities, and costumed visitors can all pose threats to our pets during Hallow's Eve. Halloween is a fun day for families, but it can be a stressful or even dangerous day for pets. These Halloween safety tips can help you and your pup to enjoy a safe and spooktacular holiday this year! Keep allKeep Reading
10 Tips for a Safer Spring
by Wendi Piscia | April 10th, 2018 | 10:59 am
Photo: Well Pet Coach Springtime, here we come! The following tips will help keep pets safe as the sunny season shifts into high gear. Check the screens…. There's nothing like opening the windows and letting that fresh spring air in! But before you do, make sure all window screens are properly fitted. Both cats andKeep Reading
Winter Tips For Pets
by Wendi Piscia | January 3rd, 2018 | 12:38 pm
Brrr – it's cold outside! The following tips will help you protect your pets as the temperature drops. Pets should not be kept outside during the cold months. However, if you absolutely must leave them outdoors for a limited amount of time, create a shelter for them to retreat to. It should be dry, clean,Keep Reading
Keep Your Fur Babies Safe This Holiday
by Wendi Piscia | November 29th, 2017 | 2:42 pm
Nobody wants to spend the holidays at the vet's! Keep your holidays merry and bright with these five tips to protect your furry loved ones from the risks of the season. Beware of Plants. Mistletoe berries and poinsettia leaves, stems & flowers can be poisonous to pets. Keep these firmly out of reach in yourKeep Reading
Welcome to Our Blog
Napa Humane's mission is to promote the welfare of companion animals through protection, advocacy, education, and by example.