Winter Tips For Pets
by Wendi Piscia | January 3rd, 2018 | 12:38 pm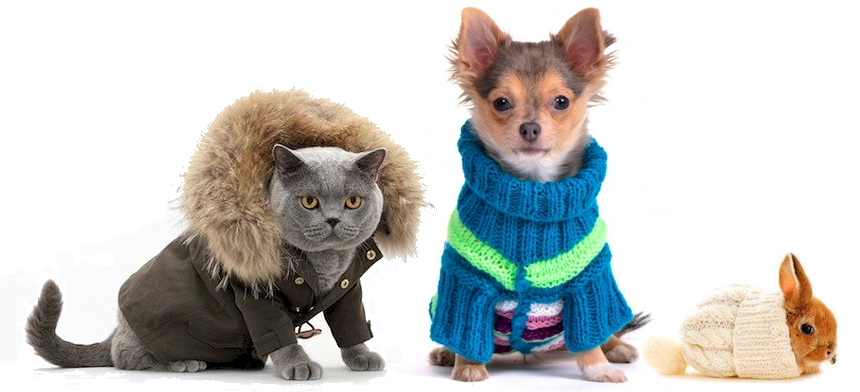 Brrr – it's cold outside! The following tips will help you protect your pets as the temperature drops.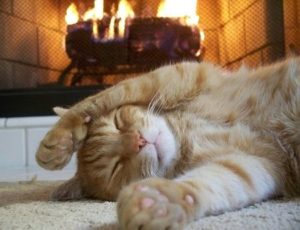 Pets should not be kept outside during the cold months. However, if you absolutely must leave them outdoors for a limited amount of time, create a shelter for them to retreat to. It should be dry, clean, and well-insulated (straw works well to trap heat), and protect them from the wind and elements. And be sure to frequently check their water bowl to be sure they have plenty of fresh water.
Where climate is concerned, age is more than a number. Like humans, very young and very old dogs have a hard time regulating body temperature, so they have more extreme reactions to changes in weather. Keep the oldsters and the puppies indoors as much as possible.
During the winter, outdoor cats sometimes sleep under the hoods of cars. When the motor is started, the cat can be injured or worse by the fan belt. If there are outdoor cats in your area, bang loudly on the car hood before starting the engine to give the cat a chance to escape.
Never shave your dog down to the skin in winter, as a longer coat will provide more warmth. When you bathe your dog in the colder months, be sure to completely dry him before taking him out for a walk. Own a short-haired breed? Consider getting him a coat or sweater with a high collar or turtleneck with coverage from the base of the tail to the belly. For many dogs, this is regulation winter wear.
Never leave your dog or cat alone in a car during cold weather. A car can act as a refrigerator in the winter, holding in the cold and causing the animal to freeze to death.
Like coolant, antifreeze is a lethal poison for dogs and cats. Be sure to thoroughly clean up any spills from your vehicle, and consider using products that contain propylene glycol rather than ethylene glycol.
Heading to the snow? Don't let your dog off leash. Dogs can lose their scent easily and become lost in the snow. Don't forget to make sure your pet wears an ID tag and has a microchip (with up-to-date owner information linked to it).
Special consideration for rabbits: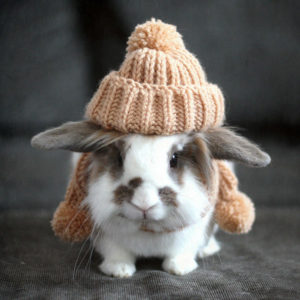 If possible, bring your rabbits indoors for the winter, or move their hutch to an unused garage or shed. Do not put the hutch in the garage if you park your cars in there as the exhaust fumes are dangerous to them. If you have no shed or garage, move the hutch to somewhere sheltered such as by some trees, facing away from the wind.
Check there are no gaps through which rain and wind can get in. Make sure the wood isn't damp or rotting, and reapply a rabbit-safe wood protecting coating every few years. You can also line the inside walls with newspaper.
Make the inside of the rabbit hutch warm and cozy. Line the floor with layers of newspaper and add lots of extra hay and straw for your rabbits to bury themselves into. Blankets and fleeces are also useful for them to snuggle into or to line the floor with.Get a cardboard box, close all 4 sides and cut a hole big enough for your rabbits to get through, and fill the box with hay. This will give them somewhere a bit more insulated to sit. If you have 2 rabbits make sure the box fits 2 rabbits in at once. Make sure they still have enough room in the rest of the hutch to stretch out.
Raise your hutch by placing bricks underneath, or by attaching long legs. This will help to prevent damp from the ground affecting the bottom of the hutch, and also stop ground frost freezing the base. It will also protect a hutch in an area that is likely to flood a little (obviously won't protect from severe flooding). Ideally rabbit hutches should be on long legs all the time to make it hard for predators to get near.
On days when it is freezing, check to make sure your rabbits' water bottle hasn't frozen over.
Be sure to continue allowing your rabbit to get daily exercise. Do this during the warmest part of the day, or inside the house.