Category:
Community Support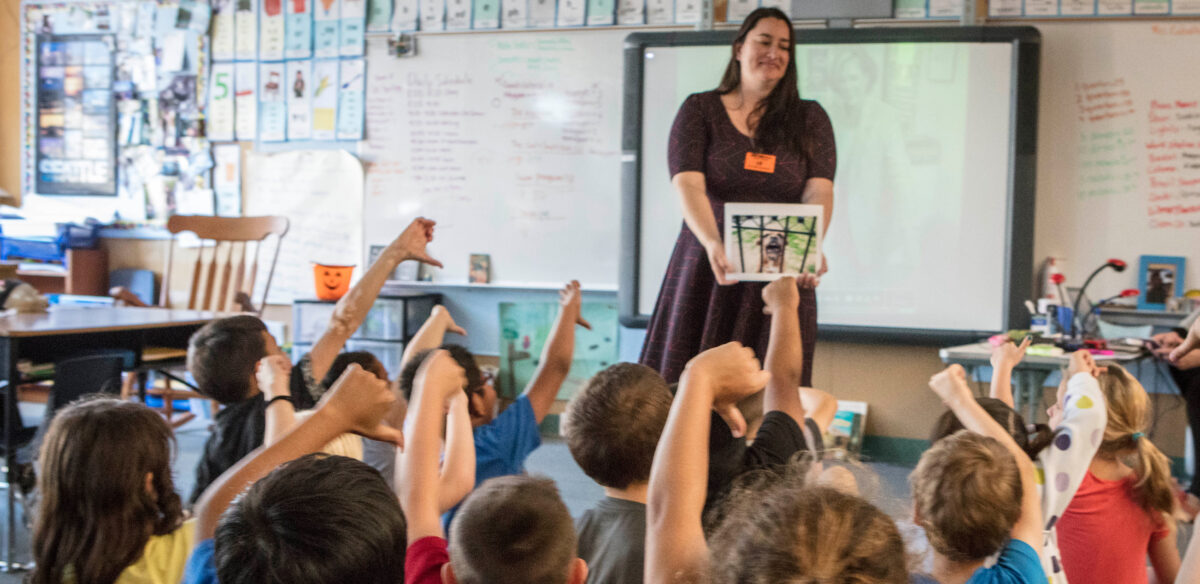 50 Years: How Times Have Changed
by Wendi Piscia | November 28th, 2023 | 1:16 pm
A Golden Milestone in Compassion and Changes Animal Welfare In 1973, the year Napa Humane was founded, Richard Nixon was the President and a gallon of gas cost $0.39. How times have changed! Back then, dogs were rarely purchased or adopted – usually people just knew someone whose dog had puppies. Dogs often spent mostKeep Reading
Meet Napa Humane's New Pet Education Manager
by Wendi Piscia | February 27th, 2023 | 10:40 am
Meet Napa Humane's New Pet Education Manager As we mentioned a while back, Napa Humane is launching a new dog training program to help address one of the leading causes of canine surrenders at the shelter: behavioral issues. Proper training makes it easier (and therefore much more likely) for dogs to get the exercise andKeep Reading
Alternatives to Dog Parks
by Wendi Piscia | February 1st, 2023 | 1:40 pm
Did you know there are three dog parks in Napa? While this might seem a great resource to exercise your dog, these meet-ups aren't for every pup. Dog parks can be crowded, unpredictable, and downright overwhelming for even a socialized dog. Various dogs, and breeds, have different play behaviors. While some may enjoy a gameKeep Reading
Putting Paws to the Pavement
by Wendi Piscia | January 25th, 2023 | 1:34 pm
It's National Walk Your Dog Month! Dogs are active, curious animals, so a walk is just about the best thing in the world for a dog. Not to ignore all the obvious physiological health reasons walking is good for both you and your furry friend, several unexpected benefits come with a daily walk. It KeepsKeep Reading
Feeling Grateful!
by Wendi Piscia | November 2nd, 2022 | 8:41 am
This month marks a jaw-dropping seventeen years since I first joined the Napa Humane team – and I couldn't feel more blessed. In the last seven years since I stepped into the Executive Director role, we've weathered two giant wildfires, multiple PSPS events, a global pandemic and now an acute veterinary shortage.  Needless to say,Keep Reading
They Came, They Wagged, They Walked for Animals 2022!
by Natalie Griffin | September 30th, 2022 | 10:40 am
After two years of pandemic virtual events, Walk for Animals returned in person for 2022. We weren't sure what to expect, given the circumstances – besides some lingering covid-anxiety, we also had to contend with some new challenges this year. The Oxbow River Stage had taken over the east side of Oxbow Commons, with eventKeep Reading
Why Is It So Hard to See a Vet These Days?
by Wendi Piscia | September 29th, 2022 | 8:50 am
You're not alone if getting your furry loved ones in to see a vet has gotten a lot harder the last few years. Schedules seem to be booked solid for weeks in advance – and many offices aren't even taking new patients. What's happening here? Is it bad practice management? Something in the supply chain?Keep Reading
Napa Humane Partners with Petco Love to "Give Pets Their Best Shot" with Free Pet Vaccines
by Natalie Griffin | May 2nd, 2022 | 9:52 am
Napa Humane is partnering with national nonprofit Petco Love and BISSELL Pet Foundation this spring to give pets their best shot! We're joining Petco Love in their commitment to help end life-threatening diseases in pets with 1 million free pet vaccines. Vaccine-preventable diseases, such as parvovirus, distemper in dogs, and panleukopenia in cats are seenKeep Reading
Feeling Grateful
by Wendi Piscia | December 22nd, 2021 | 3:12 pm
What a wild ride this year – or rather, the last two years have been! Our team has zigged and zagged staying on top of current safety protocols, stared down increases in medical supply costs and supply shortages, and simultaneously juggled a significant increase in calls for help from new pet owners.  All I canKeep Reading
Caffeine for a Cause: Napa Valley Coffee Roasting Company
by Sabrina Robinson | December 16th, 2021 | 5:35 pm
Napa Valley locals know and love RoCo for their delicious coffee and treats from local bakeries. Did you know that they also have a whole selection of coffee beans for causes? Just like their other house blends, Ben Sange roasts these special blends to perfection in small batches. The Napa Humane Best Furiends blend isKeep Reading
Welcome to Our Blog
Napa Humane's mission is to promote the welfare of companion animals through protection, advocacy, education, and by example.