Category:
Napa Humane Events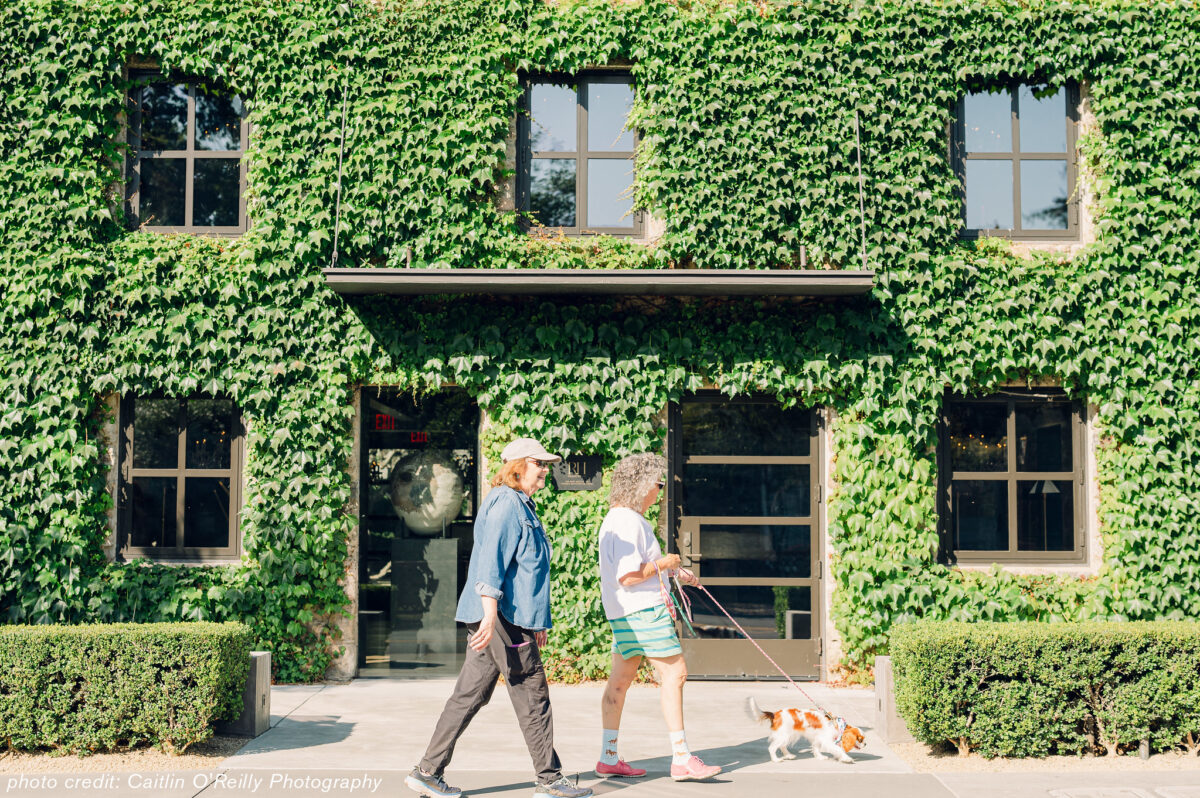 Joy Unleashed at Walk for Animals 2023
by Wendi Piscia | August 24th, 2023 | 11:08 am
With all the challenges of restoring an in-person Walk in 2022, we were a little nervous to move our 2023 event to a brand-new location. Would participants embrace the new venue? How smoothly could everyone transition to a new route through a new town? Would there be enough parking? Would the new vendors and communityKeep Reading
Remembering Clay Gregory, a Napa Valley Champion
by Wendi Piscia | February 21st, 2023 | 1:46 pm
Napa Valley lost one of its most influential animal lovers with the passage of Clay Gregory. Clay was a much-beloved champion of our community as CEO of Visit Napa Valley, President of the Napa Valley Vintners and Jackson Family Wines, and VP/General Manager of Robert Mondavi Winery (among many other important roles), but he wasKeep Reading
Feeling Grateful!
by Wendi Piscia | November 2nd, 2022 | 8:41 am
This month marks a jaw-dropping seventeen years since I first joined the Napa Humane team – and I couldn't feel more blessed. In the last seven years since I stepped into the Executive Director role, we've weathered two giant wildfires, multiple PSPS events, a global pandemic and now an acute veterinary shortage.  Needless to say,Keep Reading
They Came, They Wagged, They Walked for Animals 2022!
by Natalie Griffin | September 30th, 2022 | 10:40 am
After two years of pandemic virtual events, Walk for Animals returned in person for 2022. We weren't sure what to expect, given the circumstances – besides some lingering covid-anxiety, we also had to contend with some new challenges this year. The Oxbow River Stage had taken over the east side of Oxbow Commons, with eventKeep Reading
Why Is It So Hard to See a Vet These Days?
by Wendi Piscia | September 29th, 2022 | 8:50 am
You're not alone if getting your furry loved ones in to see a vet has gotten a lot harder the last few years. Schedules seem to be booked solid for weeks in advance – and many offices aren't even taking new patients. What's happening here? Is it bad practice management? Something in the supply chain?Keep Reading
Art with Heart to Lift Your Spirits
by Natalie Griffin | May 21st, 2020 | 1:06 pm
Napa Humane launched our first-ever pet portrait fundraiser last month, to help put idle hands to work and lift everyone's spirits for a great cause! For one week only, any donation to Napa Humane of $20 or more commissioned an original portrait of the donor's pet, courtesy of a cadre of 54 volunteer artists ofKeep Reading
Walk for Animals 2019
by Wendi Piscia | August 20th, 2019 | 11:25 am
This year's Walk for Animals was an absolute blast! If a picture's worth a thousand words, this video really tells the whole tale – fun vibes, pet tricks and all. Here's one more giant thank you to all of our sponsors, fundraisers, volunteers, and Walkers – we couldn't do it without you! We are incrediblyKeep Reading
Eighth Annual Walk For Animals August 4, 2019
by Natalie Griffin | June 24th, 2019 | 11:28 am
Summer's here, which means Walk For Animals is just around the corner! This awesomely fun, family-friendly community event brings together animal lovers and their pets for a fantastic cause – supporting Napa Humane's services and programs! Walk participants (and their pooches) meet at the Oxbow Commons at 7:30 a.m. for a fun-filled walk along theKeep Reading
Thank you, Volunteers!
by Lisa Alexander | August 15th, 2018 | 6:07 pm
We want to express our deepest appreciation and gratitude to the more than 100 kind souls who came together as volunteers to staff our 2018 Walk for Animals event. Our largest fundraiser of the year brought in over $98,000 for Napa Humane's lifesaving programs, providing essential funding for our Spay/Neuter Clinic, Humane Education presentations, wellnessKeep Reading
We Did It!
by Wendi Piscia | August 15th, 2018 | 4:44 pm
Everyone who's hosted a fundraiser knows the emotional roller coaster ride involved. There's pre-event anxiety: Will people register to attend? Will attendees have fun and want to return next year? Will everyone be safe? Will we reach our fundraising goal? There's logistical anxiety: Will the porta-potties be delivered? Will the electricity work? Will all theKeep Reading
Welcome to Our Blog
Napa Humane's mission is to promote the welfare of companion animals through protection, advocacy, education, and by example.