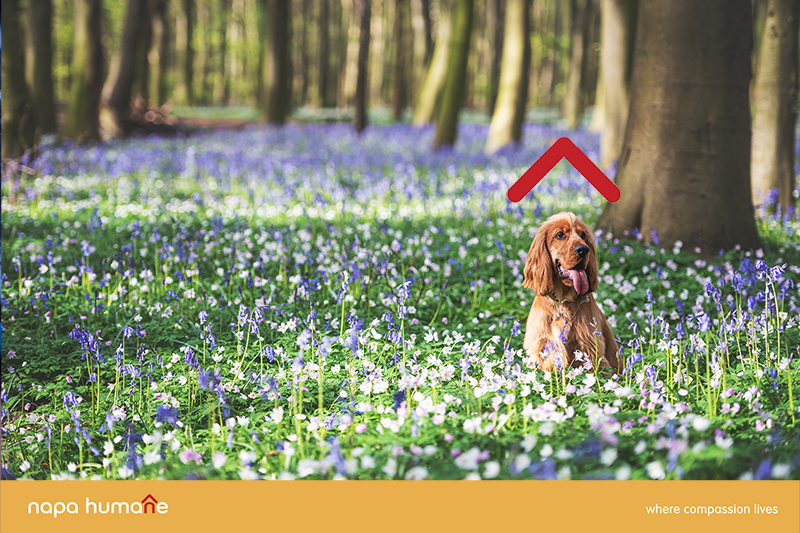 A Guide to Springtime Pet Safety: 10 Must-Know Tips
by Wendi Piscia | March 28th, 2023 | 8:07 pm
Spring has finally sprung, and we're all basking in the warm sunshine and vibrant flowers that are bursting with color all around the valley! Most of us know the basics on how to keep our furry friends calm, cool, and collected during the hotter months, but we've compiled a list of 10 tips to make sure you can soak up all the joys of spring without any worries. So let's get ready to enjoy this wonderful time of year to the fullest!
Check the screens…. There's nothing like opening the windows and letting that fresh spring air in! But before you do, make sure all window screens are properly fitted. Both cats and dogs have been known to fall out through unsecured screens.
Think twice before planning your spring garden. Make sure you've looked into which plants can be toxic to pets before planting. If your pets have access to your garden, you may want to stay away from common varietals such as birds-of-paradise, irises, or buttercups.  (Here's a list of toxic plants and foods.)
Hot cars = Hurt pets. Don't leave your pets in the car during warm weather. Even with the windows down, temperatures inside your car can shoot up to 120 degrees Fahrenheit within just a few minutes! If you're going to be out and about, just leave your buddies at home where it's cool.
Water duty. This goes without saying, but we're saying it anyway: Don't let that water bowl dry up! Make sure your pet has access to fresh water 24/7.
Lock up the gardening supplies. Many fertilizers and pesticides that are helpful to your garden are harmful to your pet…so if you use them, be sure to stow them away out of pets' reach.
Watch out for bees and wasps. If your pet gets stung by a bee, carefully remove the stinger and apply an ice pack. If the sting is around the head, mouth, or nose keep a close look to make sure there aren't issues with breathing or swallowing. As always, contact your veterinarian with any concerns.
Protect the paws! On hotter days, take the temperature by putting your palm on the ground before you head out for a walk with your pet. If it burns your hand, it will likely burn a paw!
Get serious with fleas. Flea and tick populations are at their peak during warmer seasons, so make sure your pet is protected! We recommend flea and tick control year-round, but spring and summer coverage should be the absolute minimum.
Brush off the winter coat. Warmer temperatures typically translate to shedding, and sometimes our pets need a little help ditching that winter coat. Groom your pets at home, or use a professional groomer to lighten the load!
Check the chip. Great spring weather means many pets are spending more time outdoors – which means a higher risk of them getting loose or running away. Make sure your pets are microchipped and that the microchip information is up to date. A microchip and collar identification are your pet's best chance at being returned to you.