Mark Your Calendars!
Create Fond Memories While Helping Napa Humane
Napa Valley knows how to put the fun in fundraising, so mark your calendars for these upcoming local experiences – all benefiting our life-saving services for companion animals!
Interested in partnering with Napa Humane to host a fundraising event? Please contact Natalie Griffin Scott at nscott@napahumane.org if you have questions about the events on would like to do an event with us.
Harvest Hounds at HALL in St. Helena
Saturday, November 5th from 10:00 AM – 1:00 PM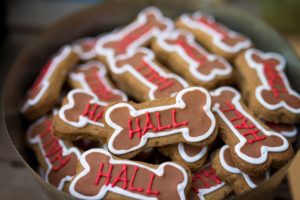 HALL Napa Valley has announced its fifth annual partnership with Napa Humane: the Harvest Hounds! This event will include a discounted 2-for-1 wine tasting and activities for well-behaved dogs to play on HALL's Great Lawn.
Napa Humane will be on-site to offer complimentary microchip scanning. Homemade dog treats will be provided by our friends at Drool Dog Cookies and homemade dog treats will be provided by Napa-based Drool Dog Cookies.
10% of all wine sales at HALL St. Helena on both Saturday, November 5, and Sunday, November 6, will be donated to Napa Humane.
Reserve Your Art of Cabernet Tasting
Dog Friendly Dine & Donate at Southside Century Center in Napa
Friday, November 11th from 4:00 PM – 6:00 PM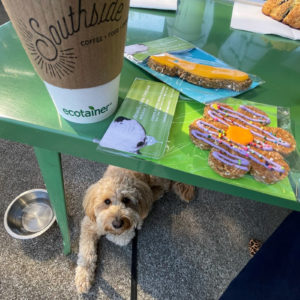 Support Napa Valley's pets and enjoy a delicious dinner for you and your pup courtesy of Napa Valley's own Southside and Drool at their Century Center location. Add your bucket(s) of fried chicken and any accompaniments to your cart.
Pick-up time is between 4:00-6:00 PM. When you pick up your dinner or grab a beverage for yourself, order off the special dog menu for your pup, and shop dog cockies at the Drool. . A portion of proceeds from Drool dog cookie sales will be donated to Napa Humane.
Please note that the code "DONATE" must be used on the Southside website to ensure a portion of proceeds from bucket orders will benefit Napa Humane.
CanDo's Give!Guide Kick-Off Party & 10th Anniversary Celebration at the Hampton Inn & Suites in Napa
Tuesday, November 29th from 5:30 PM – 7:00 PM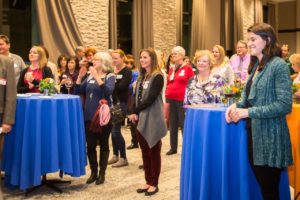 Napa Humane is proud to be one of the 73 nonprofits featured in the 2022 CanDo Napa Valley Give!Guide! Join us for a party to kick off the CanDo Give!Guide and celebrate the Guide's 10th anniversary of bringing together Napa Valley community members and nonprofits. Coinciding with Giving Tuesday, a national day of philanthropy, the Give!Guide kick-off party will be held on the same day at the Hampton Inn & Suites in Napa.
This event is free and open to the community and nonprofit friends, family, and partners, but registration is requested for a headcount. Enjoy light bites, beer and wine, live music from The Julianne Band, and the announcement of the inspirational winner of the Hilary Zunin CanDo Spirit Award, presented by Napa Valley Vintners. Click below to read the full list of the featured nonprofits and to register for your free ticket to the party.
Our events calendar is updated regularly, so check back soon for new upcoming events!
---
Weekly Events
Drop-In Vaccination/Microchip Clinic
Every Friday from 9:30 AM – 1:00 PM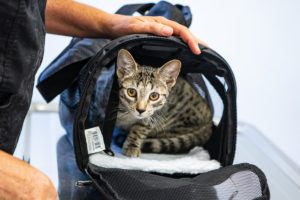 Napa Humane Spay/Neuter Clinic holds a drop-in vaccination/microchip clinic every Friday for Napa County residents only. Proof of Napa County residency is required. No appointment necessary.
99.3 THE VINE Pet Life
Every Tuesday at 9:30 AM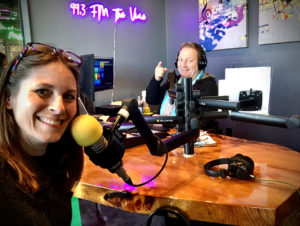 Tune in and listen to Napa Humane Executive Director, Wendi Piscia talk "Pet Life" with radio host Barry Martin.
99.3 THE VINE Adoptable Pet Of The Week
Every Thursday around 11:30 AM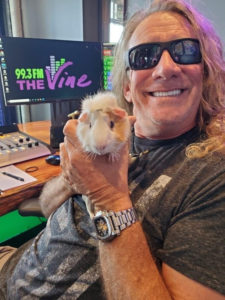 Hear about the featured adoptable pet of the week at the Napa County Animal Shelter and get valuable pet care tips from Napa Humane.  It's always a good time with radio host Bob St. Laurent!
Stay Up to Date
Join our mailing list and get the latest news and special offers from Napa Humane.