COVID Update: How Has the Pandemic Changed Us?
by Lisa Alexander | April 1st, 2021 | 10:09 am
Like many other businesses, Napa Humane temporarily suspended operations when the first Shelter in Place order came down in March 2020. Though legally we could have stayed open, we felt that closing was the right thing to do because of the shortage of PPE and intubation-related drugs at the time. We felt we shouldn't continue using up those scarce resources in our routine operations when so many frontline health care providers and COVID-19 patients in crisis needed them. Once the supply chain picked up the slack, though, our staff unanimously agreed to get back to the important business of reducing pet overpopulation.
Our protocols and plans have bent and flexed with the circumstances in California and our region. Initially, we re-opened our doors only to local animal shelters and rescues, since animals in our State legally must be altered before they can be adopted. We know that providing low-cost spay/neuter to these organizations keeps adoption fees low, and helps get pets into homes. That phased re-opening allowed our team to hone new safety guidelines, and find the best ways of maintaining social distance at each stage of a spay/neuter surgery.
Today, dogs, cats and rabbits checking in at our Clinic wait comfortably in their cars, while their human notifies our staff via text that they have arrived. Once it's their turn, our staff texts their humans to invite them into the building (which is wiped down completely after every client). Only one family unit is allowed inside at a time, and all humans wear masks throughout to help minimize the spread of the virus.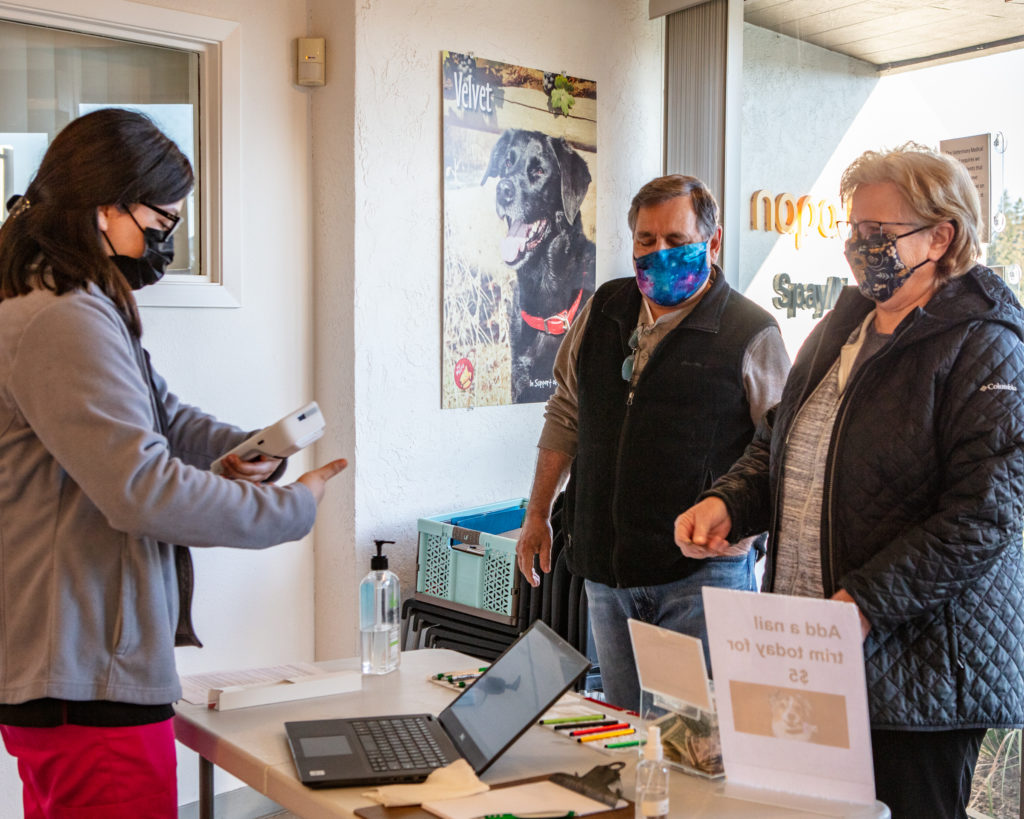 In addition to contactless check-in, we also now have a tablet for signing forms, and a portable credit card terminal. Our systems allow clients to sign and return forms ahead of time, and allows us to email all records and forms to the client post-surgery. It takes a little more time to get post-surgery information out to clients, since we now call each individual with aftercare instructions, but the old way of delivering these instructions en masse to a crowd of clients was so 2019.
We frequently survey our recent clients to learn if we could be doing anything else to make them feel comfortable in the Covid era, and the feedback from everyone is that they have felt very safe.
Unfortunately, we have had to suspend our weekly drop-in vaccine clinic and our wellness clinics due to social distancing concerns. We often saw 80 patients in four hours at vaccine clinics, and even more at our weekend quarterly wellness clinics – which obviously couldn't work under current guidelines. However, we can and do still offer our low-cost vaccines by appointment (rabies for $6, all other vaccines for $10 and microchips for just $11). Clients can also schedule appointments to pick up flea medication, as we carry Frontline Gold and Advantage. We hope to be able to bring our wellness clinics back later this year, but we're not there yet.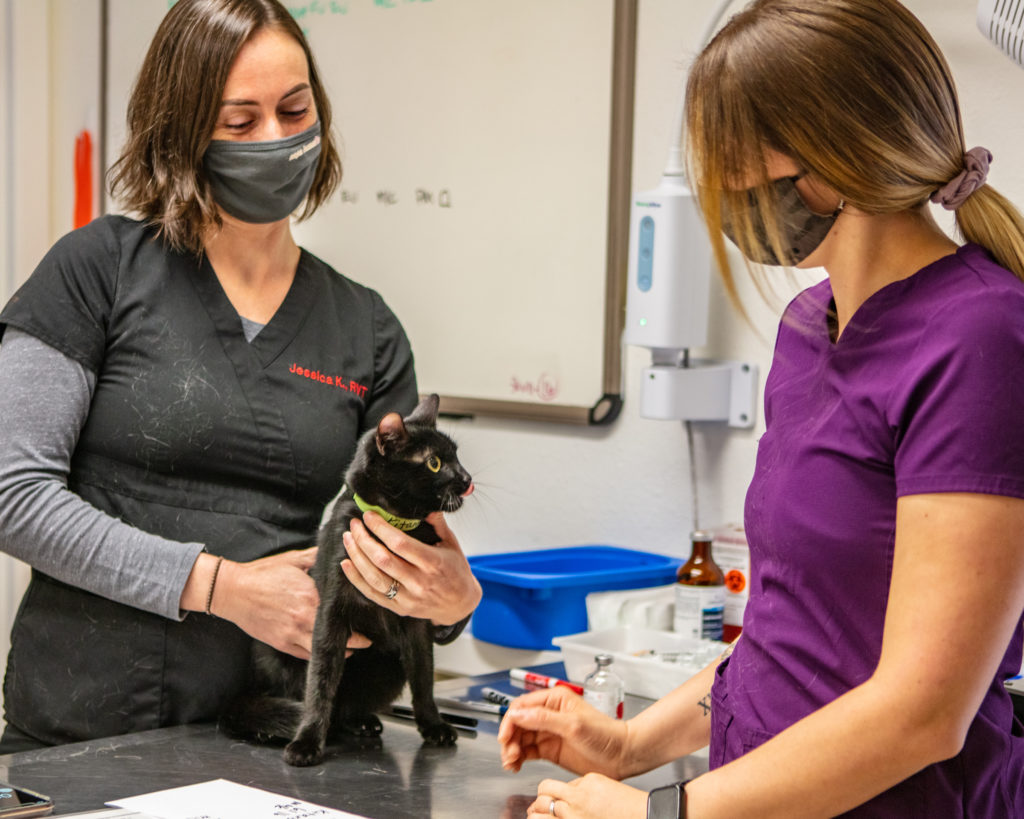 Despite the challenges of shutdowns, strict safety protocols and appointment-only operation in 2020, Napa Humane still provided 4,431 pets with spay/neuter surgery, 1,808 pets with vaccines, and 2,011 with microchips last year. Way to go!
I am so proud of our team for finding creative new ways to deliver our lifesaving services and keep you and your pets safe, without compromising our high standards.