Welcome Our New Development Director!
by Wendi Piscia | November 7th, 2017 | 1:03 pm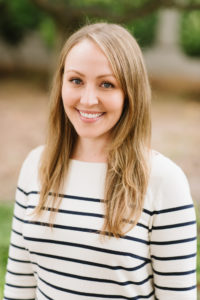 Natalie Griffin joined Napa Humane this month as Development Director. This is a new position for us, but a critically important one. Napa Humane receives no funds from the government or the Humane Society of the United States, so we are 100% dependent on private donations to fund our operations. A full-time, rock-star development professional like Natalie will help us raise the money we need to expand our services and reach the most vulnerable and underserved pet populations – providing more help for community cats, more free wellness clinics, and even lower clinic fees.
Natalie is a Napa native and avid animal lover who came to us from Aldea Children & Family Services, where she worked as a Senior Development Associate. She brings more than six years' experience in nonprofit marketing and fundraising management, and a degree in Recreation & Hospitality Management from California State University, Chico. She is also an engaged member of the Napa Valley community. She served on the board of the Napa Valley D.A.R.E./Safe Schools Foundation, and is the Immediate Past President of the Active 20-30 Club of Napa #57.
When she isn't raising money or volunteering for good causes, Natalie is probably spending time with her two cats (Marvin and Betsey), her family's chickens (Bootsy, Ginger, and Margaux), or traveling with her partner, Jeff.