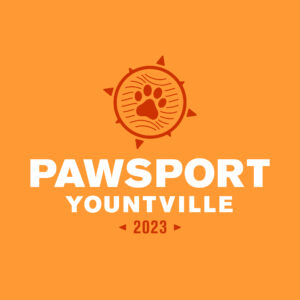 Pawsport Yountville
June 23-25, 2023
 Join us for a dog-friendly wine tasting weekend benefitting Napa Humane's life-saving programs and services for Napa Valley companion animals. Pawsport Yountville perks are valid for the duration of the Pawsport event June 23-25, 2023. Times may vary by location and reservations may be required.
Visit 6 fabulously pup-friendly Napa Valley tasting rooms and restaurants welcoming all pet lovers who love wine and wine lovers who love pets, including Cornerstone Cellars, Hill Family Estate, Jessup Cellars, Lucy Restaurant & Bar, Silver Trident Winery, and The Oasis by Hoopes located in charming Yountville, CA.
With each ticket purchased, you'll receive one reusable and recyclable souvenir tasting glass and one Pawsport that entitles the holder to Pawsport Pours (select 2 oz pours of wine) at each winery and Pawsport Perks! Come with or without your pooch for exclusive goodie bags, tastings, pairings, souvenirs, dog treats, discounts on purchases, and much, much more!
Pawsport Yountville benefits Napa Humane!
Each $50 Pawsport offers you over $200 in wine tasting experiences and goodies.

Take a look back at Pawsport Napa Valley in 2017
Our Pawsport Yountville 2023
Winery, Tasting Room, & Restaurant Partners
Click here for the Pawsport Map!
Have a question? Please check our FAQs or contact Sabrina Robinson at srobinson@napahumane.org or (707) 255.8118 x205
Stay Up to Date
Join our mailing list and get the latest news and special offers from Napa Humane.