Thank you, Volunteers!
by Lisa Alexander | August 15th, 2018 | 6:07 pm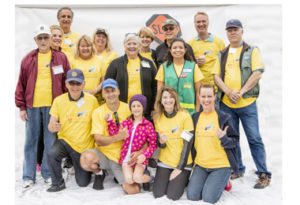 We want to express our deepest appreciation and gratitude to the more than 100 kind souls who came together as volunteers to staff our 2018 Walk for Animals event. Our largest fundraiser of the year brought in over $98,000 for Napa Humane's lifesaving programs, providing essential funding for our Spay/Neuter Clinic, Humane Education presentations, wellness clinics for low-income families, and much more. These volunteers are really at the front lines advancing our mission of promoting the welfare of companion animals through protection, advocacy, education, and by example.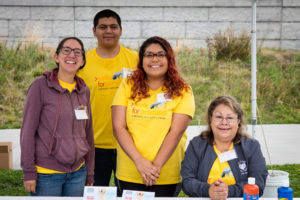 Some of them have been with us year after year, and some we have just met. Some helped us long before the day of the event to get goodie bags stuffed and all of the small details sorted out. Some of them rose before the sun to drive into Napa County on August 5th and lend a hand. Some were working at the arduous task of setting up chairs, signage, gift bags and easy ups before even having their coffee. Some stayed long after the crowds had left to make sure that everything was put away properly, and that the Oxbow Commons was left without a trace of our event. Some brought their friends, co-workers, service groups, families and children to spread their philanthropic spirit.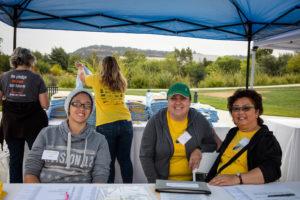 Regardless of which aspect of the Walk for Animals they helped us with, each one of these volunteers provided an essential piece of support for our event. And together, these people create an amazing community working tirelessly on behalf of Napa County's companion animals.
We really could not do what we do without you. Napa Humane thanks each and every one of you for your compassion and your awareness, for seeing the need and responding.
– Lisa Alexander, Program Director
P.S. Check out all of our volunteer opportunities!