We Did It!
by Wendi Piscia | August 15th, 2018 | 4:44 pm

Everyone who's hosted a fundraiser knows the emotional roller coaster ride involved. There's pre-event anxiety: Will people register to attend? Will attendees have fun and want to return next year? Will everyone be safe? Will we reach our fundraising goal? There's logistical anxiety: Will the porta-potties be delivered? Will the electricity work? Will all the people who signed up to volunteer actually show up? A failure with any one of these things would spell disaster for the event.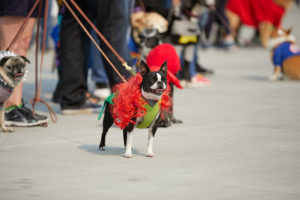 But all that crushing anxiety vanishes when we see all our smiling, laughing participants and joyously wagging tails. Because of the amazing team of staff and volunteers I get to work with, all the inevitable logistical bumps are swiftly resolved, with most attendees not even noticing there was a glitch. Our hearts are full, and all our months of worrying just a distant memory.
This year's event was spectacularly successful…almost 300 individual participants and more than 20 teams brought in an amazing $98,000 in donations, exceeding our $95K goal! Dr. Mary Whitehill from the Napa Small Animal Hospital's Team Kimba was our #1 fundraiser this year, bringing in an incredible $10,000!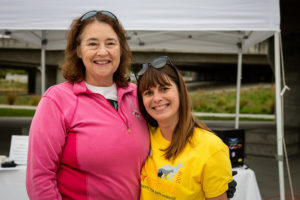 I want to give a huge thank you to her, as well as all of our fantastic Walk for Animals sponsors, dedicated fundraisers, energetic volunteers, and everyone who came out and enjoyed the festivities. Special thanks also go out to our event coordinator Adrienne, who is moving on to new adventures after six years of running the Walk for Animals. We'll miss you, Adrienne!
And we look forward to seeing you ALL at Walk for Animals 2019!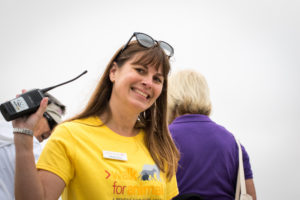 -Wendi Piscia