Walk for Animals 2019
by Wendi Piscia | August 20th, 2019 | 11:25 am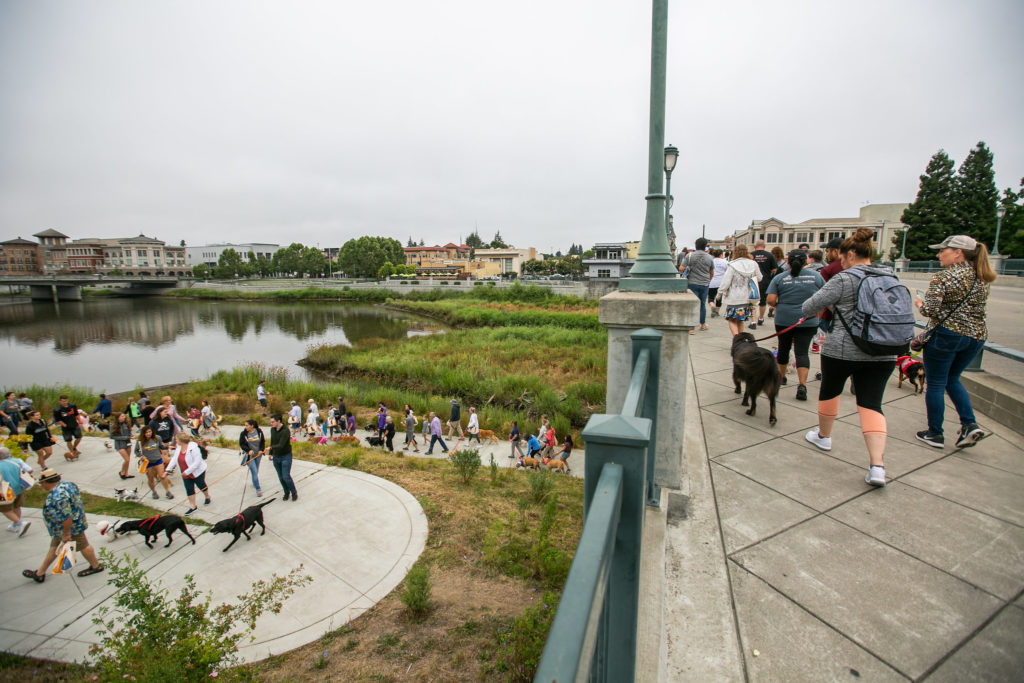 This year's Walk for Animals was an absolute blast! If a picture's worth a thousand words, this video really tells the whole tale – fun vibes, pet tricks and all. Here's one more giant thank you to all of our sponsors, fundraisers, volunteers, and Walkers – we couldn't do it without you!

We are incredibly lucky to have amazing local photographers donate their talent each year to capture all of the fun. Check out the Walk for Animals photo albums by Seymour & McIntosh, Caitlin O'Reilly Photography, and Victor M. Samuel Photography.
This year's event was spectacularly successful for Napa Valley's companion animals…more than 330 individual participants and over 25 teams brought in more than $99,000 in donations! This year's top fundraisers did an amazing job, bringing in over $16,000 between them – Dr. Mary Whitehill raised an impressive $10,000, and Cheryl Beguelin just a whisker under $6,000. Looks like practice maybe does make perfect – both of these dedicated animal lovers have participated in all eight Walks, raising many thousands of dollars to improve the lives of Napa's pets. Thank you for all your hard work, Dr. Mary and Cheryl!

Last but not least, I'd like to thank the dedicated staff at Napa Humane, especially our new event coordinator Ashley, for making Walk for Animals run smoothly and successfully.
We look forward to seeing you ALL at Walk for Animals 2020! — Wendi Piscia