Training for the Future with Volunteer Vet Medicine Interns
by Lisa Alexander | April 1st, 2021 | 11:20 am
As part of our efforts to limit the spread of Coronavirus, Napa Humane made the difficult decision to suspend our all of our volunteer and internship programs last year. Limiting the number of people in our small clinic seemed like the only way to ensure safe social distancing. But after a while, we started getting MANY letters like this:
"As a first year college student at SRJC (soon-to-be Animal Science Major), I was excited to be enrolled in my first Animal Science class for the hands on experience, but due to COVID19 my classes have switched to remote learning. This affected my opportunity to gain hands on experience which resulted in not being qualified for most animal care based jobs. Volunteering at Napa Humane Society will help push me towards my goal into getting this experience for future employment while feeding my love and soft spot for animals. I hope to gain skills that would be taught to be if remote learning wasn't in place."
With schools' in-person learning suspended, we decided we had to find a way to provide hands-on experience to students pursuing careers in veterinary medicine. For potential vet students, it's absolutely imperative to get as much experience as possible in the veterinary field before applying to vet school. With guidance from the CDC and our medical staff, we created strict new protocols that would allow us to reopen this portion of our program and welcome back this passionate and dedicated group of volunteers.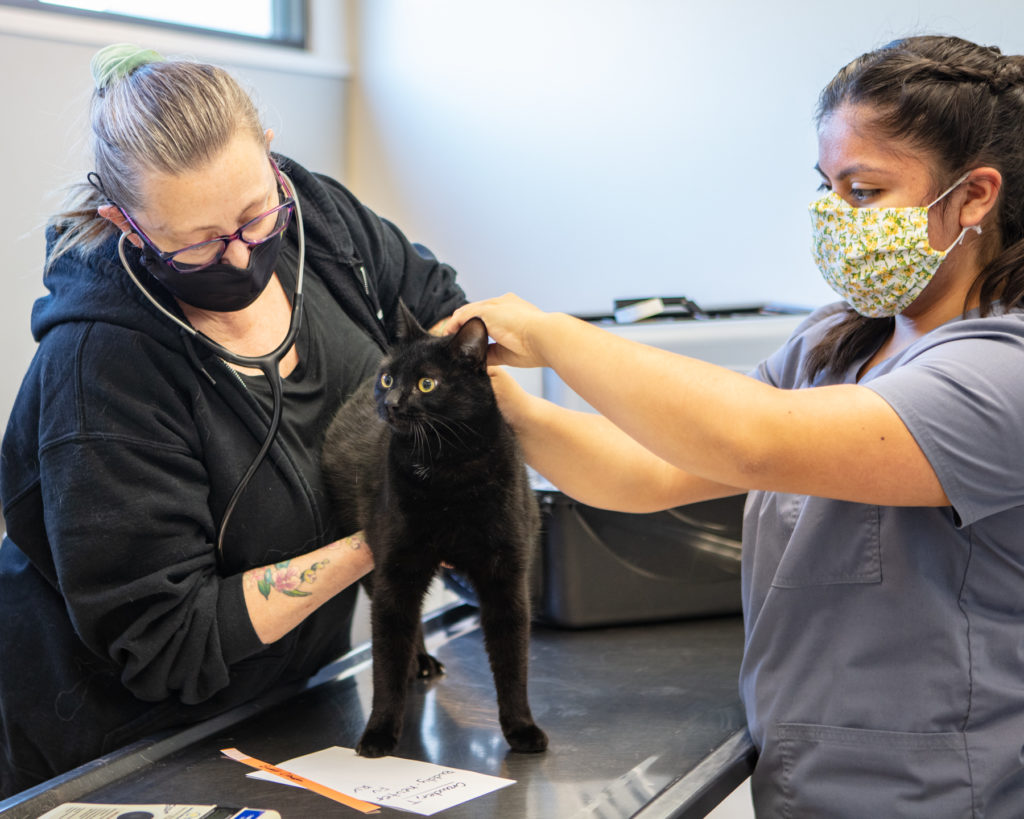 Alegra is a UC Santa Cruz student majoring in Marine Biology (with an emphasis on marine mammal and oceanic conservation) with a pre-veterinary track. Her classes moved online in response to Covid-19, and she reached out to us in search of some hands-on experience. As soon as we met her, we realized what a perfect fit she and other pre-vet students would be for our programs. Alegra has been volunteering for us twice a week for almost a year now. Her service has allowed us to integrate our new Covid protocols with our high-quality standards, and still see up to 20 animals per day for spay/neuter. Alegra still plans to learn about and care for exotic and marine mammals, in addition to the animals she will see in small/large animal practice.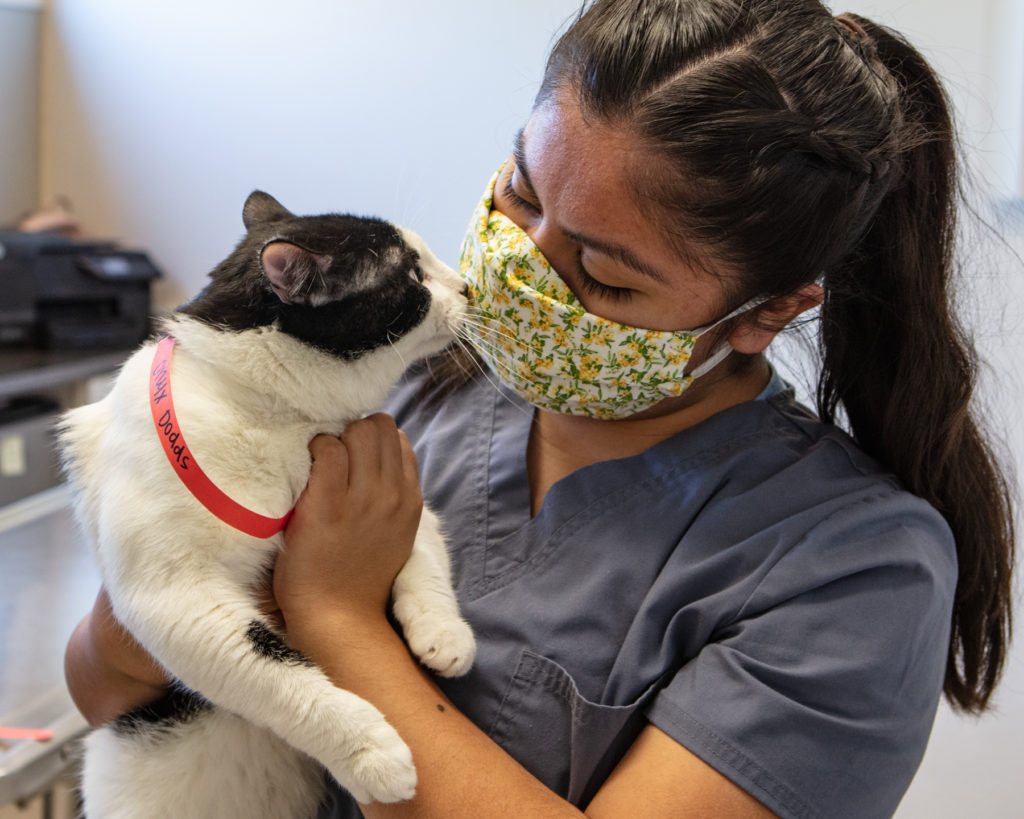 When asked what she likes most about volunteering at Napa Humane, she said: "There are too many to count! Napa Humane is an incredibly welcoming and supportive community. I am so thankful for the wonderful staff who responded to my every question and continue to teach me many valuable skills. Giving belly rubs to all our furry clients is an added bonus."
We've also recently hosted a volunteer who had just received her graduate certificate in shelter medicine. She told us that as a future veterinarian, she wanted to be involved in clinics that work hard to prevent animals from entering shelters, and that provide humane education to the public. She thought that spending a day with our Clinic would be a great fit for us both – and she was right!
Since 2018, Napa Humane has had the privilege of hosting seven high school interns from the Napa Valley Unified School District. Additionally, several of our regular Napa Humane volunteers have been accepted to vet school, several have graduated from RVT programs and many of them have found jobs in the veterinary field. All of them gained important experience working in the veterinary field at Napa Humane through our vet medicine internship program.
To read about a volunteer who started helping us when she was in high school, and who still comes back to help with wellness clinics now that she is a veterinarian in the community, read Dr. Underhill's story here.