Napa Humane Partners with Petco Love to "Give Pets Their Best Shot" with Free Pet Vaccines
by Natalie Griffin | May 2nd, 2022 | 9:52 am
Napa Humane is partnering with national nonprofit Petco Love and BISSELL Pet Foundation this spring to give pets their best shot! We're joining Petco Love in their commitment to help end life-threatening diseases in pets with 1 million free pet vaccines. Vaccine-preventable diseases, such as parvovirus, distemper in dogs, and panleukopenia in cats are seen too often affecting our most vulnerable pets nationally. As puppy and kitten season approaches, pet exposure to these contagious and deadly diseases increases. That's why we're taking action to help keep your pets healthy and providing free pet vaccines directly to our community members.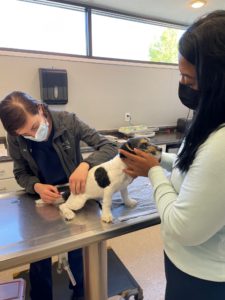 This spring, Petco Love provided 1,300 free DAPPv Canine and HCP Feline vaccines to Napa Humane to share with local family pets in need, and Napa Humane wasted no time giving them to pets. We have already administered 523 of the 800 canine vaccines received, and 257 of the 500 feline vaccines received!
Thanks to Petco Love and BISSELL Pet Foundation, we were able to offer these important vaccines at no cost to pet owners. Our whole community has benefited, by reducing the spread of disease and ensuring the health and wellness of our local pets.
Petco Love's Give Pets Their Best Shot initiative makes crucial pet vaccines accessible to pet parents who may be experiencing financial challenges, and assures that cost is not a barrier to protecting pets from preventable diseases.
"Treatment for these deadly diseases can be prohibitively expensive for many pet parents," said Susanne Kogut, Petco Love President. "By providing free vaccines to those in need, we can help these pets live a healthy life. Through this national effort and our other Petco Love Care initiatives, we continue our 22-year history of strategic investments and innovation to end unnecessary pet euthanasia."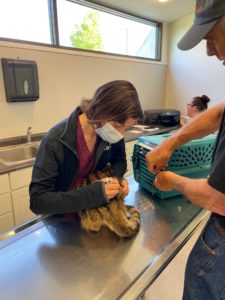 The program we benefited from is an extension of Petco Love's 1 million free pet vaccine campaign, which has helped 400,000 pets to date. With Bissell Pet Foundation as an additional partner this month, Petco Love's goal is to increase awareness and accelerate the distribution of vaccines even further. Fifty percent of participating pet parents surveyed reported that their pets had never before been vaccinated against these diseases!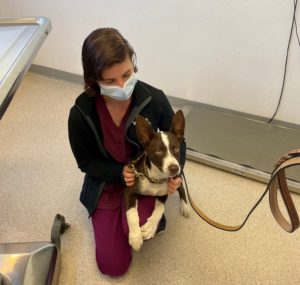 The approximately 500 free vaccines we have left are available to Napa County pets at the Napa Humane Spay/Neuter Clinic at 3265 California Boulevard in Napa. Free vaccines are available only until supplies run out. Once the free supply has been depleted, vaccines cost between $6-$15 (depending on the type).
For more information about Napa Humane's vaccine distribution or to make an appointment, call 707-252-7442. You can learn more about Petco Love's national vaccine effort and lifesaving impact at petcolove.org or freepetvaccines.org.