Feeling Grateful
by Wendi Piscia | December 22nd, 2021 | 3:12 pm

What a wild ride this year – or rather, the last two years have been! Our team has zigged and zagged staying on top of current safety protocols, stared down increases in medical supply costs and supply shortages, and simultaneously juggled a significant increase in calls for help from new pet owners.  All I can think about is how blessed Napa Humane is for the dedicated employees, volunteers and supporters who have stepped up to meet the many challenges before us.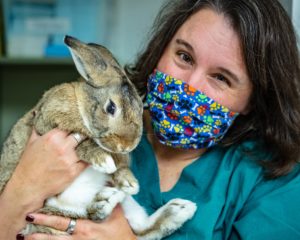 Napa Humane's small but mighty team of talented individuals comes to work every day to live and breathe the mission of Napa Humane: To promote the welfare of companion animals through protection, advocacy, education, and by example. 
You might wonder what that really means, though. In a nutshell, it means our Spay/Neuter Clinic team provides compassionate, affordable, preventative, lifesaving care to more than 5,000 animals every single year.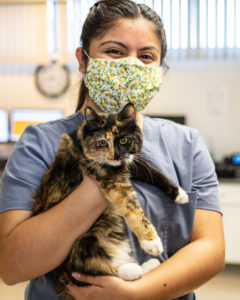 The more complete version of the story is this.  Our highly specialized and experienced team – two veterinarians, two registered veterinary technicians, one veterinary technician assistant, a client services coordinator and a clinic manager – performs more than 4,200 spay/neuter surgeries annually for the public, area animal shelters and rescue groups.  Spay/neuter not only protects a pet from developing certain cancers and eliminates many hormone-related behavioral problems (like "marking," escaping, and aggression), it also prevents thousands of puppies, kittens and bunnies from entering animal shelters or living a life on the streets.  By administering vaccinations and microchips to more than 2,000 pets each year, our team also helps our furry loved ones avoid life-threatening diseases, and find their way home when lost.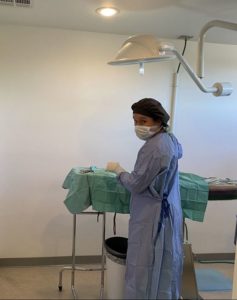 Our Clinic is the only one of its kind in Napa, Lake and Solano Counties. Not a single other clinic in the area provides ongoing, low-cost services year-round!  Without Napa Humane, many pet owners would be forced to decide between paying a household bill or paying a vet bill.  Thousands of pets would suffer, and our area shelters and rescue groups would not be able to keep up with the number of animals in need of a loving home.
If you're reading this message, it means that you're already a supporter of Napa Humane and our work. Whether you are an advocate, volunteer, financial supporter, or just a lover of animals, I thank you for that support from the bottom of my heart.  Without you, none of this work would be possible.
As 2021 draws to a close and I look back on all Napa Humane has managed to accomplish, I realize – yet again – how blessed we are with the dedicated team of employees, volunteers, and financial supporters that truly make it happen, every day.  Together, we make Napa Humane!
Sincerely grateful,
Wendi Piscia ~ Executive Director

Photography by: Seymour & McIntosh