Big Picture Thinking…
by Wendi Piscia | February 14th, 2018 | 5:59 am
The CDC estimates that half of all children in the United States will be bitten by a dog before age 12. A dog with a history of biting tends to get pushed out of the family and onto the unwanted list. It's notoriously hard to re-home these animals, and many risk being euthanized. A bite experience hurts everyone involved, which is why we've developed programs that teach elementary school kids how to be safe and responsible around dogs and cats, and reduce the risk of getting bitten in the first place.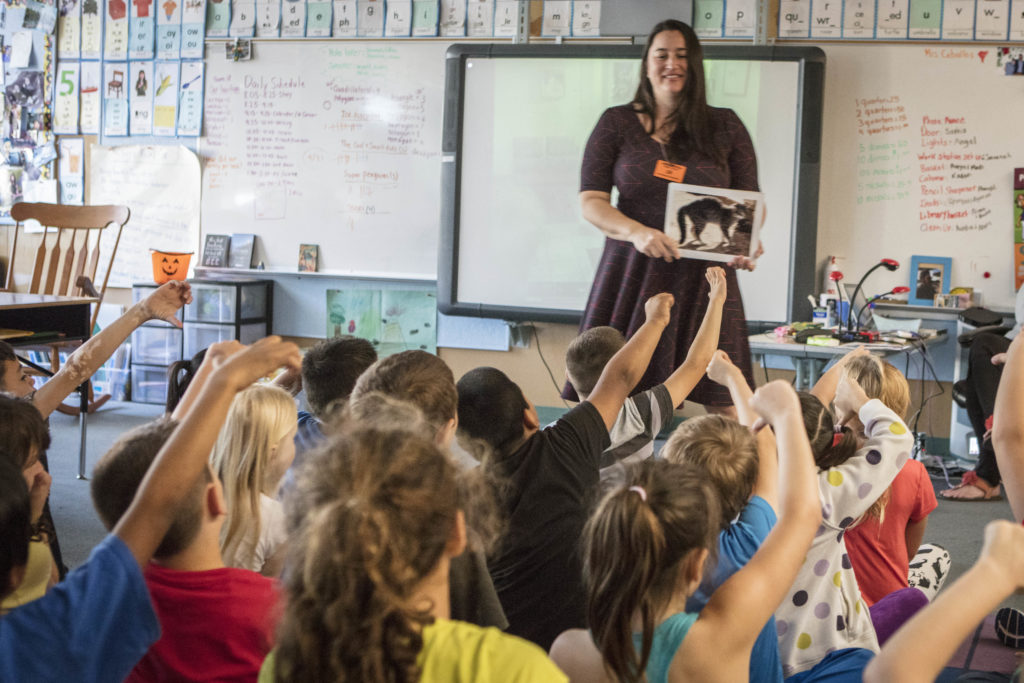 Our Humane Education classroom presentations use multimedia teaching tools to explain animal body language, behavior, and situations to avoid (like when a dog is eating, sleeping, or overly excited), while still keeping kids engaged and entertained. We have one presentation tailored specifically for younger kids (K-3), and another for grades 4 and 5.
We also teach kids about Responsible Pet Care, so they can grow up to be caring, thoughtful, and respectful citizens of the world. Learning empathy and patience helps to build moral character, reduces violence, and strengthens their sense of empowerment and responsibility. Society as a whole benefits when its members respect and care for one another. And our animals benefit from an informed and compassionate next generation who understands how to keep them safe and healthy.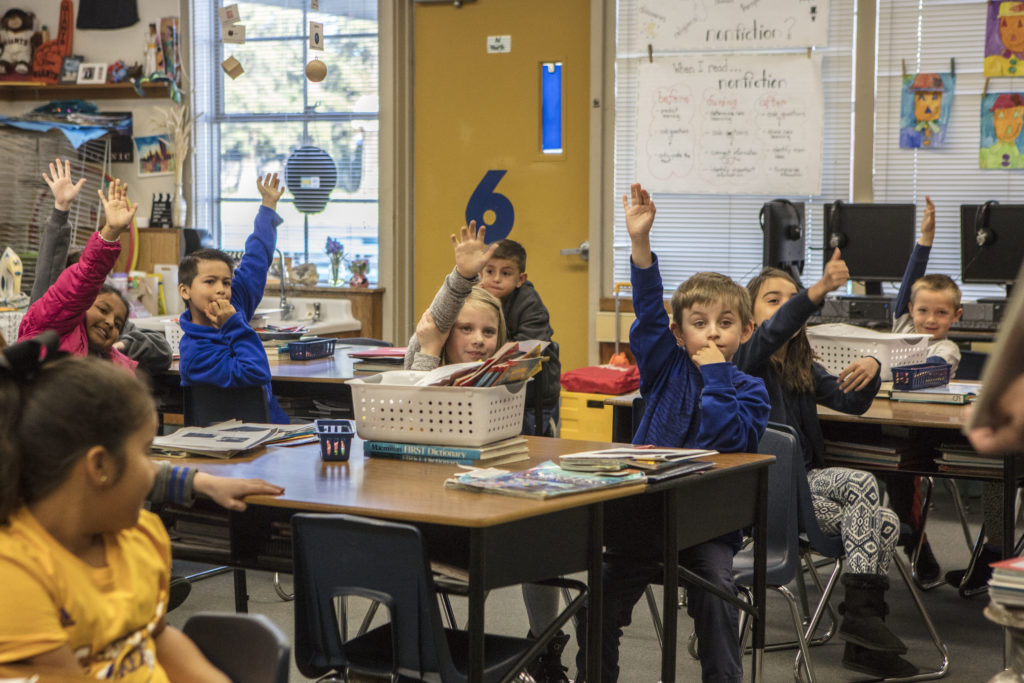 Our programs teach people how to cultivate patience, trustworthiness, and a positive attitude – lessons that serve us well in every area of life. In 2017 alone, we visited 17 schools…reaching more than 1500 students in 63 different classrooms. The knowledge and compassion we share has a beautiful domino effect, reaching families and pets beyond the 32 children we meet in each classroom.
It costs Napa Humane $100 for each presentation, but we are able to offer this program FREE to every elementary school classroom in Napa County, thanks to the generous support from our donors.
By teaching our children to be kind, safe, and responsible, we pave the way to a brighter future for all living things. Won't you please consider helping us continue this important work?