Napa Valley Adoption Resources
Deciding to adopt a pet is an exciting time. But before you bring an animal into your life, it's essential to take a moment and make sure you're ready for the responsibilities of pet ownership. We walk you through this consideration in "Is This the Right Time to Adopt" and "Selecting the Right Pet" for my family. Once you're sure the time is right, and you have an idea about the pet characteristics you're looking for, it's time to start your search.
Below are links to the Napa County Animal Shelter and Adoption Center, and other helpful local adoption resources. Someone is waiting for you!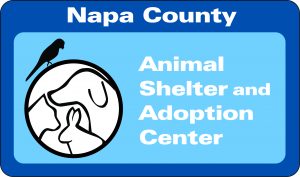 Napa County Animal Shelter and Adoption Center
Hartle Court
Napa, CA 94559
707.253.4382
Most animal shelters and rescue groups list their adoptable animals online. Be sure to check the virtual pet adoptions for pets available in Napa County and surrounding areas.
Stay Up to Date
Join our mailing list and get the latest news and special offers from Napa Humane.